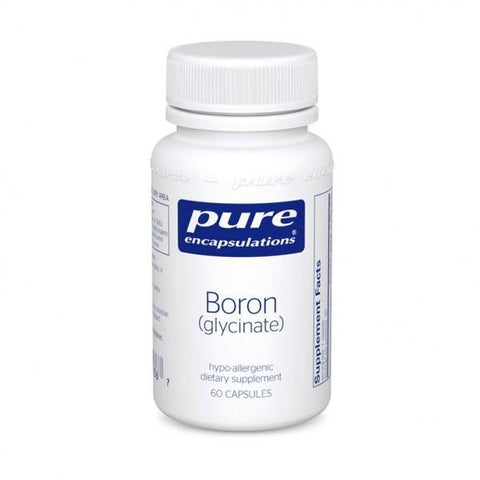 Boron (glycerinate) 60 caps Free shipping
Free shipping when the total order exceeds $100.
May ensure healthy nutrient and hormone utilization*
Supports vitamin and mineral metabolism*
Helps protect hormones from rapid breakdown*
Made with hypoallergenic, vegan ingredients
Boron promotes proper metabolism of many essential vitamins and minerals like calcium, phosphorous and magnesium. Boron also plays a role in synthesizing hormones and protecting them from rapid breakdown.*
Boron (glycinate)
Supplemental Facts
each vegetarian capsule contains:

boron (as boron glycinate)

2 mg.

other ingredients: hypoallergenic plant fiber (cellulose), vegetarian capsule (cellulose, water)
1–3 capsules per day, in divided doses, with meals.